Afghanistan Journal Entry
April 15, 2010
"I saw a little girl about (Aurora's) age (4 years old) just standing on the side of the road by herself watching us drive (past) her home. I couldn't help but feel sorry for these people who live like this.
Big (US) army war machines driving through. It was unbelievable. I expect to witness some sort of devastation while I'm here. Hopefully I can handle it. Never actually been shot at before, nor been in an area where I could be blown up in my sleep.
With all that I'm doing here, I sometimes forget that people, the US military and (the people of these villages) die out here every day.
(During our briefing before we rolled out, I was told that) if I am not shooting camera, then I would need to grab a gun (should we be ambushed). That is what it's like here. Defend yourself at all costs.
The Taliban doesn't care that I am a cameraman, or that I'm a civilian. I am an American in an area that they want and will shoot me if given the chance."
Photo: Bazaar along the Pech River in the Pech River Valley, Afghanistan April 2010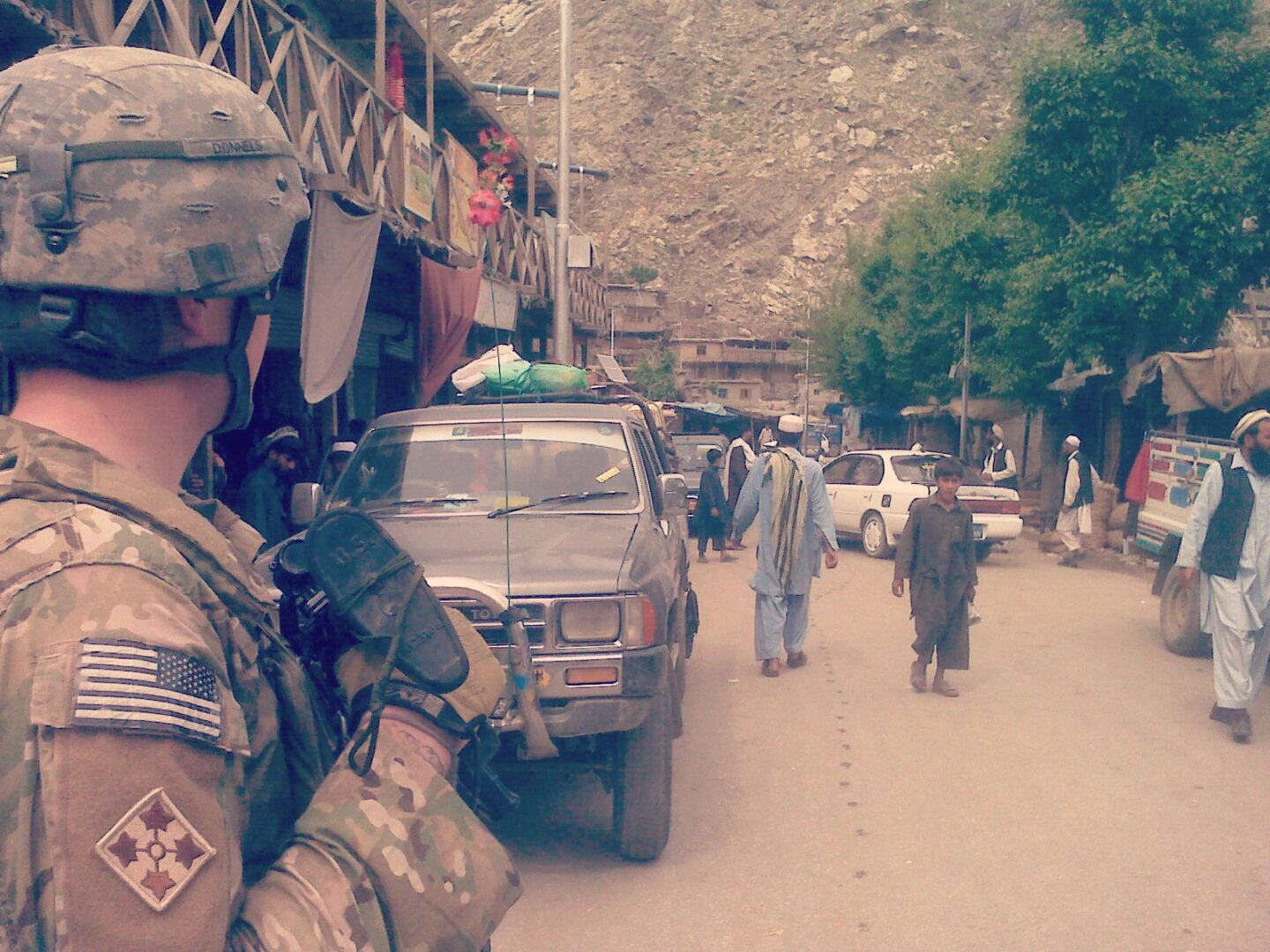 #actiononcamera #Afghanistan #journal #COPMichigan #PechRiverValley #Bazaar #war